Features Economy
9 steps for restarting your business after the pandemic
May 1, 2020
By Bill Howatt and Kelly VanBuskirk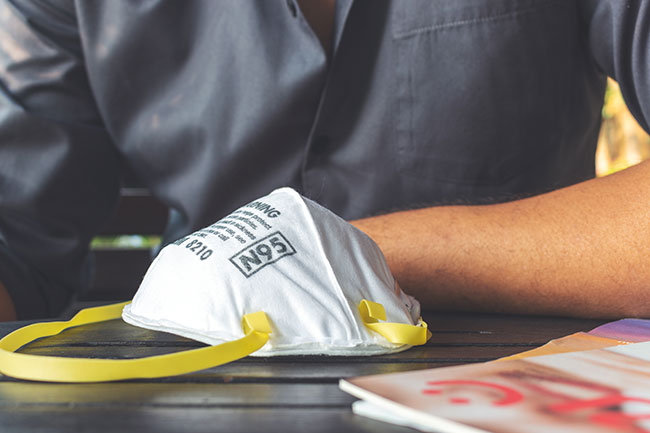 Now that some governments are gradually removing the stifling social restrictions that have been in place to combat COVID-19, senior leaders are working to restart their businesses and they are facing some new challenges.
There are continuing health and safety risks from infections, laid-off employees to deal with and staff who have been working remotely who are wondering when or if they will return to an office.
The next several months will be a new test for leadership as post COVID-19 return-to-work planning begins. Poor preparation can increase the risk for a second wave.
Here are some of the common issues facing employers as they resume business activities:
Some employers know they have a legal duty to protect their employees from COVID-19 but are not sure how to do that.
All employers face the ominous business risk of getting their COVID-19 health and safety protocols wrong, which has proven to be a potentially devastating business mistake (consider Cargill Meats and United Poultry as examples).
As upsetting as it was to be laid off or required to work from home, the idea of returning to work is not as motivational as some employers might expect.
Remember Yogi Berra: "It ain't over 'til it's over"
The COVID-19 threat is still real, and no informed leader will forget this. As we now know, this virus is insidious and highly infectious – almost twice as infectious as seasonal influenza.
In Italy, where the infection proved itself as a ravaging and nearly unstoppable force, Sergio Romagnani, a professor of clinical immunology, wrote "The percentage of infected people, even if asymptomatic, in the population is very high. The isolation of asymptomatics is essential to be able to control the spread of the virus and the severity of the disease."
The median incubation period of the COVID-19 virus was estimated to be 5.1 days (95 per cent CI, 4.5 to 5.8 days), and 97.5 per cent of infected people who develop symptoms will do so within 11.5 days (CI, 8.2 to 15.6 days) of infection. These estimates imply that, under conservative assumptions, 101 out of every 10,000 cases (99th percentile, 482) will develop symptoms after 14 days of active monitoring or quarantine.
That leaves a lot of time for unwitting spread of infection in workplaces, and there are some chilling examples to punctuate that point:
At the Cargill Meat packing plant in High River, Alta., calls to stop production came on April 12 — just before 38 employees tested positive for COVID-19. The plant continued to operate, however, and by April 24, there were 558 confirmed cases amongst the plant's workforce and 798 cases linked to the plant.
In Vancouver, an outbreak amongst workers at the United Poultry Co. Ltd. plant had accounted for 29 COVID-19 infections as of April 23.
Leaders who are committed to keeping their employees safe and who also want to avoid operational and public relations losses, there is no room to misunderstand the continuing threat posed by COVID-19.
As baseball legend Yogi Berra famously said, "It ain't over 'til it's over," and the COVID-19 pandemic isn't over.
The 9 steps for employers
Here are nine steps  leaders should consider before restarting their businesses.
Step one: Identify what laws and directives apply to you. What you heard on the news or what you read on the Internet may not be applicable to your business. A good place to start is your government's website, since some governments have made declarations of a state of emergency, triggering restrictions that in some cases override legislation and even collective agreements.
Step two: Draft a restart plan that will ensure compliance with your obligations rather than with another organization's interpretation of their obligations. Busy leaders are often tempted to "borrow" ideas from other employers as a means of overcoming uncertainty and reducing the time required to produce workplace rules and policies. Be careful. The business you are borrowing from may not have gotten their rules and policies right and, even worse, the government regulations that apply to that business may not apply to yours.
Step three: Remembering your legal duty to reasonably ensure the safety of the people in your workplaces, conduct a risk assessment by carefully reviewing all the infection opportunities that could exist. In order to understand the full extent of the COVID-19 infection risks in your workplace, you must see and experience the workplace from your employees' perspectives.
Only then will you see the common points of contact and the equipment that is touched frequently – places where infection transmission can occur.  As Atticus Finch said in To Kill a Mockingbird, "You never really understand a person until you consider things from his point of view, until you climb inside of his skin and walk around in it."  See your workplace through your employees' eyes and make note of the COVID-19 infection risks so that you can address them properly.
Step four: Comply with your OHS legal obligations is going to require supplies and PPE, even when it is difficult to get.  Make sure that your supplies and PPE are carefully managed, recognizing the demand.
In many aspects of business, ordering and obtaining supplies can wait. It is inconvenient, but if the delivery doesn't arrive on time, you make do until it shows up.  That cannot be the approach in respect of COVID-19 cleaning and PPE supplies.  You will have to be more organized than that and you will have to have your COVID-19 supplies in hand before your employees return to your workplace.
Step five: Be the first to walk through your Step 4 rules while using your Step 5 supplies and PPE. Sanitize your workplaces; be able to explain your rules and processes with ease, then teach your managers, supervisors and JHSC how to implement and enforce.
Going back to Step 3, remember that there is no substitute for experience. By walking through your procedures, you will gain insight into where the breakdowns might occur, and that will allow you to be more vigilant.
Step six: Develop and implement controls to restrict employees and contractors who might be infected.
The answer to these common questions is "yes":
"Can I ask employees to certify that they have not had symptoms or been in contact with someone who's had symptoms?"
"Can I ask employees to certify that they have remained in your jurisdiction since March 1?"
"Can I implement temperature testing?"
Implement protocols to reduce your risk of an infection outbreak in your place of business. These can include employee temperature testing and a written confirmation that each returning employee has not been in contact with, or at elevated risk of contact with, the virus.
Step seven: Follow worker safety and human rights laws in respect of employees who exercise a right to refuse unsafe work and those who express specific health-related vulnerabilities. Do not forget that your employees still have the same safety and human rights protections they had two months ago.
Remember that some of your employees may have a valid and legally protected reason for being hesitant to return to work. In the human rights context, as an example, you will have to take into consideration issues including: medical conditions that compromise an employee's immune system; pregnancy; family status issues; age; and social condition.
Answer this question, "Which of my employees do not have a good reason to remain absent from work?"
Step eight: Again, follow worker safety and human rights laws in respect of employees who exercise a right to refuse unsafe work and those who express specific health-related vulnerabilities. Your employees still have the same OHSA and Human Rights protections they had two months ago; but those rights are only triggered in certain fact situations.
Some employers have mistakenly believed that the workplace rulebook has been thrown out the window during the COVID-19 pandemic. That is incorrect. Typically, employees still have the right to refuse unsafe work and, if a refusal is made, you have an obligation to follow the typical steps under occupational health and safety law to demonstrate that you have implemented appropriate safety measures.
Step nine: COVID-19 has not only caused physical illness but also, in some cases, bad behaviour such as social shaming, physical assaults and even death threats against people suspected of non-compliance with social distancing directives. Make it clear that patience, tolerance and forgiveness are elements of your culture.
Some of your employees are on edge right now, and their stress can fuel bad behaviour. Be mindful of stress, strain, anxiety and fear; lead by example.
Bill Howatt is the Ottawa-based president of Howatt HR. Kelly VanBuskirk is a partner with Lawson Creamer in Saint John, N.B.
---
Print this page
From the Bookstore