Features Mental Health News PSWA
Dejero, BASF Canada among winners of 2022 Psychologically Safe Workplace Awards
October 25, 2021
By Talent Canada Staff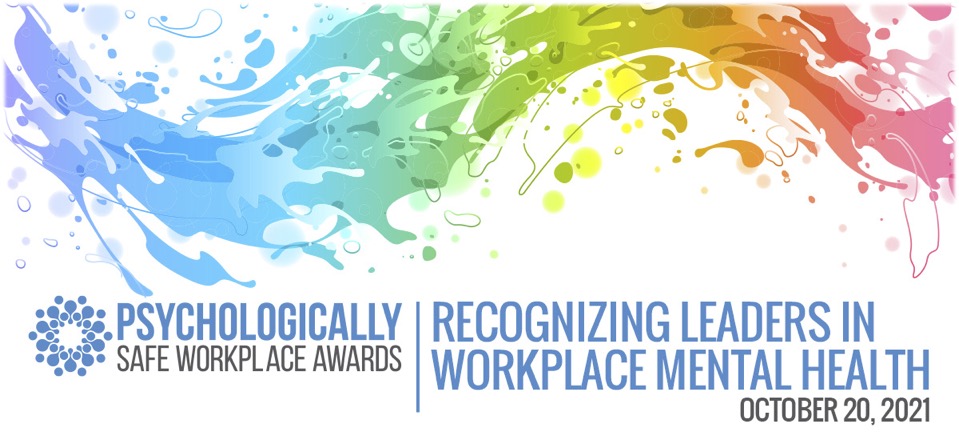 Employers from across Canada gathered online on Oct. 20 for a virtual celebration as the winners of the 2022 Psychologically Safe Workplace Awards were announced.
The awards, presented by Talent Canada in partnership with OHS Canada and Howatt HR, are designed to recognize employers who are leaders in workplace mental health.
"We are excited about this new award program," said Todd Humber, group publisher at Annex Business Media and publisher of Talent Canada.
"We're thrilled with the reaction we have received from employers, from business leaders, from individual workers and from our partners. We heard, multiple times throughout 2021 that we could not have picked a better time to put the focus on workplace mental health in a meaningful way."
The event featured a keynote speech from Dr. Bill Howatt, a message from Lynn Brownell, CEO and president of WSPS and a detailed panel discussion with Westjet's Lisa Dodwell-Greaves; Kareeen Clattenburg from Point Click Care; Andrew McCartney of Inkblot Therapy; and the Mental Health Commission of Canada's Sandra Koppert.
The Psychologically Safe Workplace Awards (PSWAs) are a national, evidence-based annual competition that measures the employee experience with respect to workplace mental health.
Participating employers are required to have workers complete the Mental Fitness Index (MFI) from Howatt HR. Organizations are scored on credible criteria, validated by an independent judging panel, and star employers are named to the annual list.
The 2022 winners
The winners for 2022 were announced during the live virtual event. They are:
GOLD
Dejero. Accepted by Christine Vigna, vice-president of people and culture.
SILVER
St. Catharines Fire Services. Accepted by Dave Upper, Deputy Fire Chief.
Associated Engineering. Accepted by Lianna Mah, vice-president of business development.
PointClickCare. Accepted by Kareen Clattenburg, vice-president of total rewards and people strategy.
BRONZE
Servus Credit Union. Accepted by Andrew Lawman, senior vice-president of people and culture.
BASF Canada. Accepted by Sean Cammaert, head of safety for BASF Canada.
Stay tuned to Talent Canada for more information about the awards and coverage of the ceremony in the coming days.
---
Print this page