News Diversity & Inclusion
Diversity and inclusion should be leveraged, not ignored, during pandemic: CCDI
April 14, 2020
By Talent Canada Staff/CCDI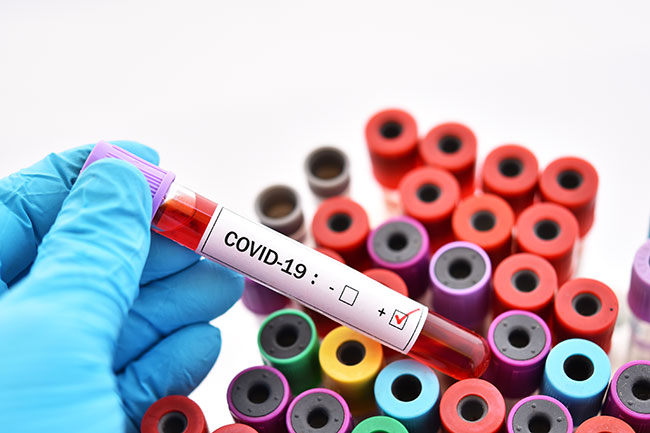 Diversity and inclusion in the workplace can't be tossed aside during the COVID-19 pandemic, according to the Canadian Centre for Diversity and Inclusion.
"Virtually every group within the diversity and inclusion spectrum needs to have the support and empathy of employers right now. Seniors, people with disabilities, people living with mental health challenges, indigenous people, LGBTQ2+ and racialized persons — particularly those perceived to be from China or Southeast Asia — are particularly vulnerable at this time," said Michael Bach, CCDI founder and CEO.
"By designing a diversity and inclusion response that is tailored to the needs and challenges these employees face, organisations are actually investing in greater employee engagement and sustainable business growth in the aftermath of pandemic."
Employees being exploited during a crisis
A recent phone interview conducted between Michael Bach and an employee in a Toronto based call centre revealed that employees of colour (predominantly newcomers to Canada) are systemically being placed in greater danger of contracting COVID-19.
The business model for this call centre is to employ highly qualified immigrants who are desperate for work and unable to permeate the far more lucrative corporate structure to which they are professionally better suited, CCDI said in a press release.
"Even after COVID-19 was categorized as a pandemic, this call centre has hundreds of employees working the same shifts, physically in close proximity to one another, in a closed environment," said CCDI in the release. "Talk of working from home was short-lived and they continue to commute to work daily with seemingly little regard for their well being at a time when the government has restricted movement to those employed in essential businesses."
"It is an unsettling correlation to see that these call centres are predominantly staffed by black and brown newcomers," said Bach.
"We question if they would still be expected to report to work in such large numbers if the workforce was predominantly Canadian and/or Caucasian. Basically, newcomers are being relegated to more disadvantaged work environments," he said.
Also, frontline workers in the retail, accommodations and restaurant sectors are largely composed of racialized minorities, immigrants, women and young people. They tend to be amongst the lowest paid across all industries and occupations and find themselves even more vulnerable in the time of a pandemic-triggered economic downturn.
Opportunity for thought leadership during a crisis
Right now is the time to double down on diversity and inclusion because every organisation has employees who are more acutely affected by the present pandemic than average, CCDI said.
"Senior citizens and people living with disabilities need more help than ever to readily access highly sought-after resources. People living with anxiety or depression or other forms of mental health challenges are more susceptible to the effects of a negative news cycle and racialized and indigenous people are the first targets for marginalisation and abuse," it said.
---
Print this page
From the Bookstore