News Succession Planning
Employee ownership trusts touted as succession tool, new group calls on Ottawa to make changes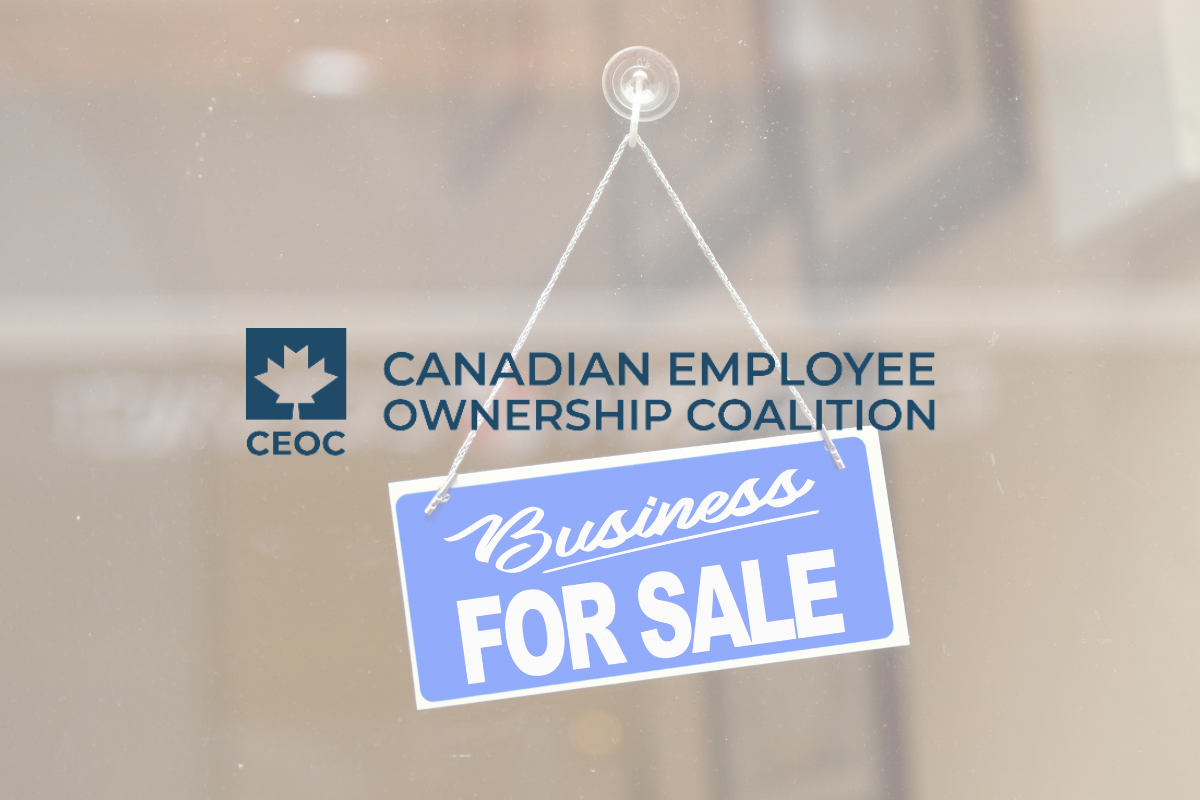 A new Canadian organization is putting the spotlight on the concept of employee ownership trusts (EOTs) as a succession tool for businesses.
The not-for-profit Canadian Employee Ownership Coalition (CEOC), which launched today, said the trusts are a "tool for creating a stronger, more resilient economy and building middle-class wealth."
It pointed to Succession Tsunami, a recent report from the Canadian Federation of Independent Business (CFIB) that found more than three-quarters (76 per cent) of owners say they're planning to exit their business over the next decade.
At the same time, only nine per cent of those planning to exit have a succession plan in place.
A majority (53 per cent) of small business owners would be more likely to sell to their employees if the option was available, with "protecting current employees" being the top ranked consideration, the CFIB report found.
The CEOC wants the federal government to introduce EOTs into the Income Tax Act, along with new incentives for retiring business owners to sell their companies to their employees.
Another report last year, from Social Capital Partners, found as many as 750 companies could sell to EOTs within the next eight years — which it said could create as much as $9.6 billion in wealth for up to 115,000 Canadian workers.
"Business owners across the country, including me, have a strong desire to eventually sell our businesses to our hard-working employees," says Coalition Steering Committee member Tim Masson, CEO of Toronto-based Raise Recruiting. "It's nearly impossible to do this in Canada, because the right policies and incentives aren't yet in place. Unlike the U.S. and the U.K., Canada lacks a trust structure and tax incentives to make this sort of business succession plan viable."
Ottawa has pledged action
Ottawa pledged to study the barriers to employee ownership in its 2021 budget, and committed last year to introduce a new, dedicated Employee Ownership Trust to give retiring business owners more incentive to sell to their employees. But the federal government has not yet released draft proposals or legislation, the CEOC said.
"For many business owners, succession decisions can't be put off," says Heather Payne, CEO of Toronto-based Juno College of Technology and a member of the CEOC's Steering Committee.
"I'm ready to sell to my employees, so I'm hoping to see a clear policy soon."
CEOC wants Ottawa to introduce a dedicated Employee Ownership Trust in the 2023 budget and remove tax barriers to employee ownership by adopting the U.K.'s approach of a Capital Gains Tax exemption, and introduce clear, simple rules that protect taxpayers and employees.
The U.S. and U.K. experience
EOTs are proven public policy, it argues.
In the U.S., where these policies have been in place since the 1970s, 14 million American workers are sharing in $1.7 trillion of wealth, it said.
Since the U.K. introduced these policies in 2014, more than 700 companies — with more than 55,000 employees — became employee-owned between 2014-2021. And in the last year alone, nearly 500 Employee Ownership Trusts have been established.
"At BMO, we are committed to helping our clients make real financial progress. We have a long history of supporting U.S. business owners who sold their companies to their employees, which benefited not only the workers but the broader economy," says Christine Cooper, EVP & Head of Commercial Banking at Bank of Montreal and a member of the Coalition's Steering Committee. "In the U.S., employee-owners earn higher salaries and build more wealth than their peers, and this is especially true for women and people of colour. We should be encouraging this at every step and making it a viable alternative for the growing number of retiring Canadian business owners."
About the CEOC
The CEOC includes one of Canada's largest banks, small and large business owners, some of the country's leading tax, accounting and public policy professionals, in addition to nonprofit and charitable sector leaders from across the country, it said in a press release.
Its members and advisors are united by a passion for the potential of employee ownership in Canada. The CEOC believes adoption of Employee Ownership Trusts, with appropriate incentives, will scale quickly, resulting in stronger companies that stay in their local communities for the long-term, and significant wealth-building for Canadian workers.
The steering committee is comprised of:
Christine Cooper, executive vice-president and head, BMO Commercial Bank
Chad Friesen, CEO, Friesens Corporation
Tiara Letourneau, chief financial and operations officer, Rewrite Capital
Tim Masson, chief steward and CEO, Raise Recruiting
Heather Payne, founder and CEO, Juno College of Technology
Jon Shell, managing director, Social Capital Partners
The advisory board has members from a wide range of organizations, including Columbia Business School, Deloitte Canada, Toronto Metropolitan University, Rotman School of Business, Bennett Jones LLP, EllisDon, Amsted Industries, Stikeman Elliott LLP, Spartan Controls and Springboard Policy.
---
Print this page
From the Bookstore