Columns/Blogs
How to drive employee benefits engagement through communications strategy
April 10, 2023
By Faizal Mitha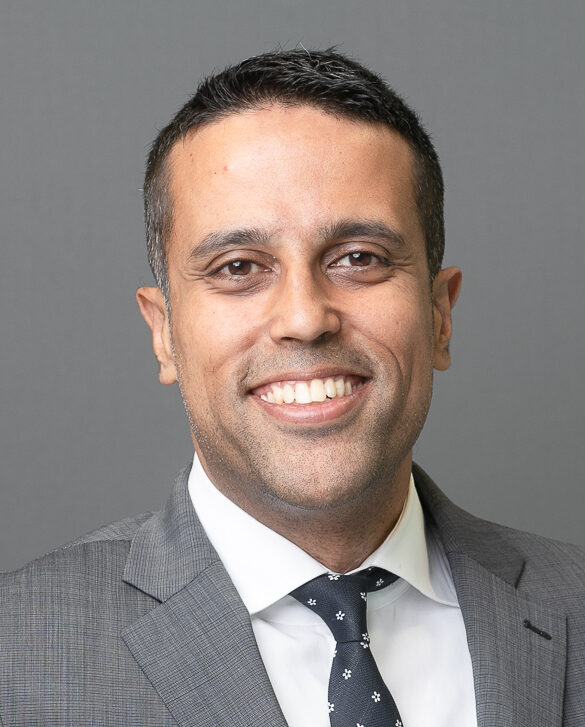 As the saying goes, if you build it, they will come.
Yet when it comes to employee benefits, the calculation is more complicated than that. Indeed, benefits are a tool to attract and retain talent, but if your employees don't understand the offerings or even know how to use them, they become an ineffective tool.
Enter: Communications strategy and planning.
Often, communications and engagement are an afterthought to the overall strategy. But a strong, effective communications strategy drives quality employee experiences (QEX) like nothing else can.
What's more, plan sponsors and members already know how important it is. That's why more than three-quarters of Canadian plan sponsors are interested in sending targeted benefits communications to plan members, while nearly two-thirds of plan members would agree to receive those communications based on their personal use of benefits. They already know it works.
Do your research
To communicate benefits effectively, it's critical to know and deeply understand your audience. That audience isn't just the people who already work at your organization, but also those you're hoping will join your team.
Fortunately, the data can clarify that for you by identifying the particular groups that make up your audience. Each of these groups will be in a specific life stage, which means certain benefits will resonate more than others.
It also means one platform will deliver your message more effectively than others. Workers are more receptive to new information when they access it on their own terms, rather than having information dumped on them.
For example, if you have a large number of new graduates on your team, they will likely be more interested in paying off student loans than investing in retirement savings – and you may need to reach them by video rather than PDF.
Indeed, receiving the right information through the right channels at the right time is the key to successful communication. And employees, for their part, will better appreciate the entire employee benefits program when all those pieces align properly.
Build a communications strategy
An effective communications strategy must be built from the ground up. It requires careful planning before you ever put the proverbial pen to paper.
Some of the most important factors that can drive your communications strategy include:
Deeply understand your people.
The broad categories simply aren't helpful anymore. Some Millennials are married with kids, while others are still jet-setting off on regular weekend jaunts with friends. Simply dividing employees by age or generation doesn't guarantee authentic communication or connection.
In fact, this sort of segmentation actually inhibits the organization's ability to target communications effectively because it ignores lifestyle, motivations or stage of life – all of which can strongly influence benefits needs and preferences.
Deep persona analysis, on the other hand, does the opposite. QEX can help gather the information that helps you understand your employees' relationship with your benefits. It can also help identify the benefits and communication opportunities to generate engagement with your teams and even support your organizational goals.
Meet employees where they are.
The most carefully crafted communication is worthless if no one sees it. And, similarly, new benefits information isn't particularly helpful if it's shared six months before enrolment.
Good communications provide the information your employees want, when and where they want it. Ideally, the information will be easy to find and in a format that suits them. In a workplace with five generations represented, it will be critically important to develop a multi-channel communications strategy, designed to reach each segment of the population.
Choosing the right channels is important: 75% of employees would rather view a video explaining benefits than read an email or text. Service portals and web guides will have higher usage rates if the portals can be accessed by mobile device as well. You're more likely to be successful if you make it easy for them to engage.
Watch your language.
Sensitivity and empathy are critically important when it comes time to craft the message. After so much time working from home, many Canadian employees are disengaged from even the best employers, so presenting information that stereotypes or makes assumptions will instantly turn most of them off. And once you've lost them, it will be nearly impossible to bring them back.
If you've already done a careful persona analysis, however, you won't fall into that trap. Instead, stick with a simple, straightforward message. Demonstrate that you understand your employees' challenges and can help meet their needs. Make sure they understand how the benefits support them (and their families) and make their lives easier. And do this with understanding.
As you look to increase engagement with employee benefits, building a strong communications strategy may be the single best way to achieve your goal. And at the same time, you build stronger connections with your employees to increase employee satisfaction and retention as well.

Faizal Mitha is Chief Sales and Innovation Officer for global insurance brokerage Hub International's Employee Benefits division in Canada.
---
Print this page
From the Bookstore