Features Benefits & Pensions
Prioritize benefits, focus on culture: The 2023 outlook for employee benefits in Canada
December 15, 2022
By Matt Lievers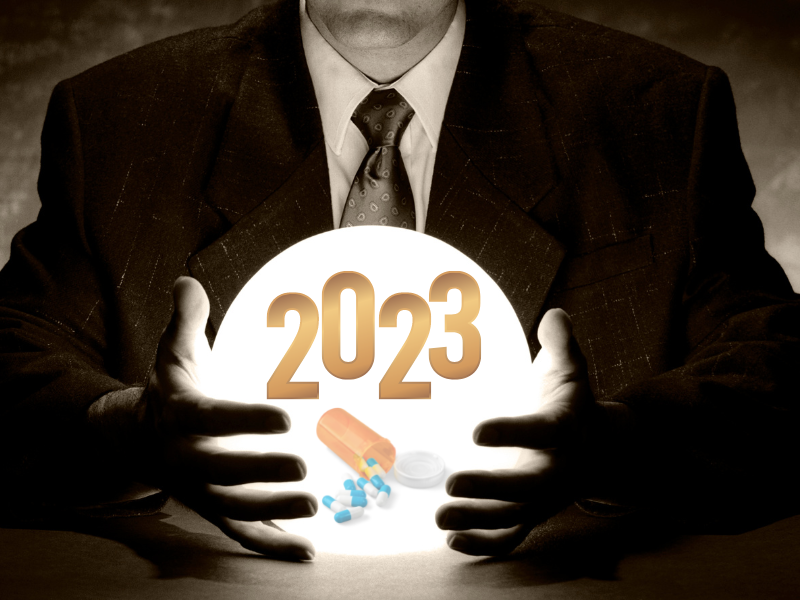 Nearly one-third of Canadian employees were considering a job change in the second half of 2022. And with the labour shortage well documented, it's an employee's market.
As a result, employers will have to pay attention to what their workers and potential workers want and need, from flexible work schedules to better financial education and customized benefits. HR professionals will have to weigh the pros and cons of each category  — health, disability, time off, retirement — as well as how they are delivered.
For many, the solution comes in the form of personalized benefits. More and more organizations will do a deep dive into the data to balance what they can afford against what they need to offer in order to attract and retain talent in this competitive market.
Costs continue to rise, along with employee expectations
In 2023, rising costs will threaten company budgets. Employees are using their health coverage more, whether it's for paramedical services or mental health coverage. And older employees who choose to delay retirement will contribute to the rising cost of health benefits and funding increases for retirement plans.
Yet organizations can't afford to cut back. With unemployment hitting record lows and worker shortages expected to continue, employers will need to expand their benefits packages in order to attract the best and the brightest.
About 70 per cent of Canadians under 50 would be happy to leave their current employer if they landed a role that came with better benefits.
Organizations will need to allocate funds to offer more attractive benefits that satisfy current staff and new talent. They will also be looking to adopt HR tech that can create a seamless employee experience, including communications, benefits, and engagement.
Personalization can motivate employees to go extra mile
The many COVID-19 lockdowns have given Ontario workers a lot of time to think about what is truly important. No longer are workers willing to put extra time and effort into their jobs at the risk of their own mental health. Experts call this "quiet quitting," or doing a job but not going above and beyond.
Yet motivation can come from benefits that are tailor-made for the individual. By asking pointed questions, organizations can discover the keys to each employee's success: What benefits will best support the health and wellbeing — physical, emotional, financial and professional — of each employee?
Organizations that move in this direction begin with a deep dive into the data, analyzing the information and developing employee personas to identify what individual employees want from their benefits. The individual needs vary widely, from support for childcare to retirement planning, from training to advance a career to financial planning at different life stages. When employees sense that you are supporting them through the right benefits package, they stay motivated and loyal, and new hires want to join your team.
A supportive workplace culture is your biggest asset
In an uncertain world, benefits plans are a part of risk management — and your people are your biggest risk.
In 2023, organizations will be creating workplaces where employees feel valued and safe, and where employers provide opportunities for advancement. This type of workplace culture keeps existing employees loyal and productive and attracts the best and the brightest as new hires.
Part of this positive workplace dynamic is to foster relationships between workers and their managers or team leaders. Unfortunately, many bosses have no formal managerial training and may be running on gut instinct.
As a result, leadership training will be a priority in 2023. Managers will need the skills to take care of themselves and others, thereby improving the organization's culture and minimizing toxic workplace behaviour. This investment in management will increase the loyalty of leaders, minimize burnout, and increase overall retention.
Another strategy for attracting and retaining talent is offering a wide variety of personal protections, such as cyber insurance or discounted personal coverage. Offerings may also include the following financial wellness benefits – financial counselling, tuition assistance, personal loan programs, and extra incentives for pre-tax savings plans.
Immigration, DEI will change the face of benefits
With the labour shortage affecting more industries than ever, employers will need to look for qualified workers in new places. They are likely to find candidates for those roles among the 430,000 people who came as new immigrants to Canada in the last year.
In fact, the government expects more than 1.3 million new permanent residents to arrive between 2022 and 2025. Nearly 30 per cent of those will settle in the Greater Toronto Area (GTA), changing the workplace the way that Millennials and other generations have driven change.
Savvy employers have seen this coming. They are already beginning to examine their DEI policies, and hire specialists and advisors to create a strategy around making immigrants and other minorities more comfortable in their halls.
Another pathway in this arena is personalization and data analytics. Supporting a diverse workforce requires an in-depth picture of individuals' needs – a picture that is only available through data analytics. For instance, an immigrant struggling in an unfamiliar environment and the recent college graduate with significant student loans may not be as concerned with their retirement plan as other workers. Identifying the needs of each group leads to greater optimization of benefits for all.
Next steps
When planning your HR strategy for 2023, make benefits a cornerstone. Begin with a deep understanding of your employees and their needs, and build your offerings around the benefits that are most likely to motivate them. In an era of labour shortages and quiet quitting, work with your benefits consultant to develop a strategic benefits plan that can help you overcome staffing challenges and build a team that is motivated, productive and loyal.
Matt Lievers is the president of Employee Benefits & Retirement for Hub International Ontario. He leads Hub's growing business by enabling organic growth, assisting with M&A opportunities and integration, and supporting Hub's cross-sell strategy. For the past 18 years, Matt has helped develop and implement employee benefits and retirement programs built to drive engagement, maximize value and boost ROI.
---
Print this page
From the Bookstore