Announcements & Appointments Outplacement
LHH launches Career Canvas – a new tool designed to help workers navigate career shifts following job loss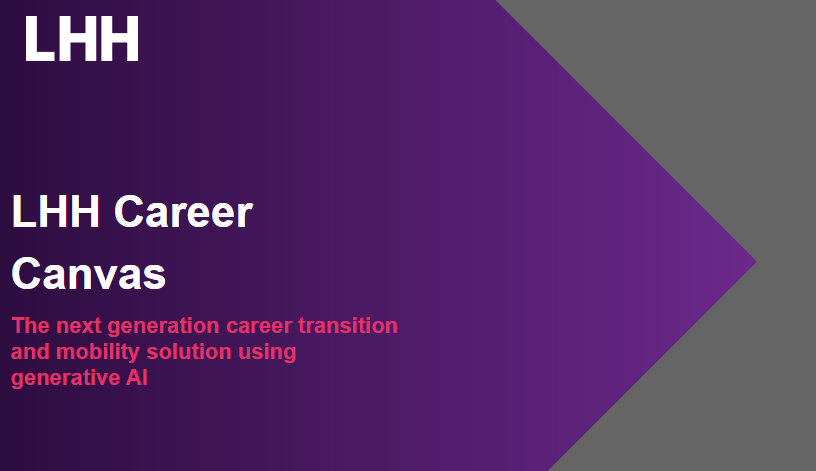 LHH, an integrated talent solutions provider and global business unit of the Adecco Group, has launched LHH Career Canvas, a digital solution designed to help people navigate career shifts, whether by choice or post-downsizing.
Over the next five years, it is projected that the largest global employers will generate 69 million new jobs, while also phasing out 83 million current ones, encouraging many individuals to explore different industries or functions as the landscape of available roles becomes increasingly uncertain, the company said in a press release.
"Venturing into a new profession is particularly daunting for job seekers after being laid off, as the career transition journey can be laden with stress and anxiety, making it difficult to take the steps needed to progress professionally," it said.
The LHH Career Studio includes the new digital tool, LHH Career Canvas, designed to help candidates determine what comes next in their careers based on personal preferences and the supply and demand of specific roles. The tool functions in three straightforward steps. It starts with a short questionnaire and automated CV parsing, then looks at professional experiences, and finally considers passions, hobbies, personal deal-breakers, and career aspirations.
"Amid a volatile economy and emerging generative AI technologies changing how organisations recruit, retain and manage their workforce, it is more crucial than ever that job seekers have powerful tools to navigate their career journey," said John Morgan, president of LHH's Career Transition & Mobility and Leadership Development businesses. "Our new data shows that 56% of workers are confident that their current skills are transferable to other industries. LHH Career Canvas can take their skills and experiences into account and give them a roadmap to success, enabling job seekers to thoughtfully pivot their careers."
---
Print this page