Presenting Sponsor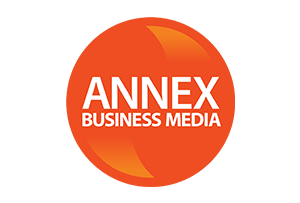 ---
Here at Annex, we believe that good things happen when like-minded people come together to create and connect. This belief is at the heart of the work we do, day in and day out. It also shapes how we go about getting it done.
For us, that means finding people who like to work hard and have fun doing it—the kind of people who get excited by the prospect of a new challenge, but who can always spare a moment for a good laugh. That's because we recognize the importance of community, both in the office and out, and strive to embody meaningful connection in both the content we create and the process of its creation.
At Annex, you'll find people from all walks of life, all of whom bring a different combination of skills to the table. What unites us is our desire to work together to find innovative solutions to difficult problems, and to help connect the people, businesses, and communities we serve. The media world moves quickly, and we take great pride in being one step ahead when it comes to bringing people together and reaching new audiences.
So whether we're sharing laughs or sharing ideas, you can be sure that we're thinking of the best ways to make connections in an ever-changing world—and having a good time while we're at it.
Whenever we're asked what exactly it is we do here at Annex, we tell people that our company is here to help facilitate the conversation. When people ask us which conversation we're referring to, we tell them it all depends who's asking.
Altogether, Annex is comprised a collection of over 65 forward-thinking media brands, all of which are built to serve Canadian industries with timely and relevant information and resources. That means that whether you're a pizza maker in Chicoutimi, a renewable fuels researcher in Kelowna, or a plastics manufacturer in Kingston, we've got the content and platforms necessary to keep you connected and informed with the latest developments in your field.
We also know that staying connected isn't always easy. That's why we're constantly looking for ways to engage audiences, both new and old, through a wide variety of events and conferences, webinars, educational resources, thought leadership, and print and digital offerings. When we create experiences like these—where stakeholders can connect, share ideas, and learn about emerging trends and technologies in key industries—we strive to elevate the conversation, and to bring new possibilities to life.
We're long past the days of tin-can telephones and carrier pigeons, but the principle remains the same: connection is key. Let us worry about the where, when, and how, so that you can carry on the conversation.
Where We've Been
Far be it from us to toot our own horn, but we think it's fair to say we've come a long way from our humble beginnings.
Our company was founded in 1997, and began its life as a small collection of local newspapers and industry trade magazines, along with a modest sheet-fed printing press. From its inception, Annex has always been about bringing talented people together, encouraging collaboration, and creating synergy between our media brands. In line with these principles, our early years were characterized by careful expansion and exploration, and our company grew steadily with the acquisition, creation, and amalgamation of a number of additional print titles and properties.
Recognizing the challenges facing traditional print media in an increasingly digital world, we elected to sell all of our newspaper properties in 2003, focusing exclusively on the brands we had cultivated with our industry and trade publications. This organizational pivot allowed us to prioritize the development of digital platforms for our trade publications and expand our multimedia offerings to our reading audiences, a strategy that has been instrumental in the growth and success of our company since.
Our journey from a small independent publishing company to one of Canada's preeminent business media organizations hasn't been easy, but our ability to adapt to a changing world and overcome the challenges that stood in our way speaks to the quality of the people who work for us and our values as a company.
Where We're Going
As with any good story, the real question now is what happens next. Here at Annex, that's a question that we've given a lot a thought.
In the fifteen years since we sold our newspaper division, our company's goals have been threefold. First, we want to continue to provide our audiences with the information and resources they need to be successful at what they do. In order to do that, however, we also need to meet people where they're at—whether that's in the office, the lunchroom, their email inbox, or somewhere else entirely. And in order for both our company and our audiences to continue to be successful, we also need to anticipate where they'll need to be next.
For us, that means continuing to innovate when it comes to how we create content and share it with the world. Our gradual transition from a print-based trade magazine publisher to a multi-platform business media organization has been an important part of our story to this point—but in a world where technology and communication are constantly evolving, we know the hard work of innovation is never done. As we continue to find new and powerful ways to connect our audiences with the information, resources, and people they need, we'll remain true to the principles that got us here in the first place, relying on the same creativity, collaboration, and determination that helped us become the company we are today.
Sharing laughs and sharing ideas, and helping others do the same. Finding solutions to problems before they become problems. Taking on complex challenges, while keeping things simple for our audiences.
That's where Annex is going. We hope you'll join us on the way.
For more information, visit https://www.annexbusinessmedia.com/
With Support from