Mental fitness can help create more positive emotions, which research suggests increase the opportunity for good mental health. Positive emotions help us play and be creative and open to situations that allow us to discover new perspectives of what is possible.
Positive emotions create cognitive agility and flexibility when we're challenged to consider possibilities. They help us spend more waking hours flourishing (feeling charged and hopeful) than languishing (blah and unwell).
In the mental state of negativity, we are more likely to feel trapped, hopeless, and fearful, driving reactive or avoidance behaviours. While there is no way to eliminate all stress and challenges, we can prepare our minds through practice and training to create more positive emotions.
Psychologist Barbara Fredrickson taught that negative emotions narrow our thought-action repertoires (what we think is possible). Positive emotions broaden these repertoires, enabling us to see what is possible. They allow us to generate helpful thoughts that influence unproductive behaviours in response to a negative stimulus or random negative thought.
The positive emotions micro-skill helps curb the brain's built-in negativity bias that assumes life events are worst-case and rapidly drains coping and problem-solving resources.
Creating positive emotions on demand as a hygiene factor to promote good mental health can train the brain to be more optimistic. Positive psychology refers to this as learned optimism. It can help a person languishing because of learned pessimism, assuming their life is the way it is, and there is nothing they can do to improve their quality of life.
Creating positive emotions on demand
It does not take much effort to create positive emotions, just accountability that you have a choice to do things you enjoy on demand. The list of activities is endless, including:
Going for a nature walk
Watching a favourite TV show
Listening to a song that makes you smile
Focusing on two things going well in your life today
Planning your next vacation
Calling a friend
None of the above suggestions is complex. When done with intention, they can change your focus and emotions. These positive-based activities have one thing in common: they can provide a short mental break from the world's demands.
The more you practice shifting your focus and engaging in activities you look forward to, you improve the skill set to detach from life's demands. You flood your brain with positive chemicals and help you return to the world with a new perspective.
Three-step process for creating positive emotions on demand
Following is a three-step process for creating positive emotions on demand.
Generate your top-five options list — Create a list of at least five things you like doing and that create positive emotions. Ensure they are healthy choices that do not put you at risk, such as drinking to feel good or take you away from other experiences. Pick activities that do not depend on others. However, it is OK to have activities you enjoy doing with a partner, like going for a walk, but if your partner is busy, you still feel good about walking or engaging in another activity. Write the list and post it where you can see it each morning.
Make your emotions a priority — Pick a time each day you will allow yourself to do something that creates positive emotion — a minimum of 10 minutes. It is not always the length of time that matters; it is the quality and perceived value. The point is to make your emotions a priority every day and focus on creating positive emotions. This will help train your brain that you can influence how you feel on demand and help you process and cope with hard times.
Reinforce and recommit — Take a minute at the end of each day and reflect on how your positive-emotions-on-demand activity was helpful. Think about how it helped you reinforce the benefit of anchoring purpose and value to assist habit development. Recommit to repeat this activity the next day.
---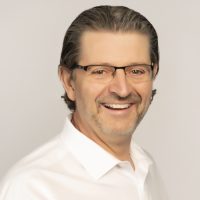 Dr. Bill Howatt is the Ottawa-based president of Howatt HR Consulting.
---
Print this page
From the Bookstore