On DEMAND
PANEL: How to achieve buy-in and build a step-by-step plan
Panelists:
Deon Blyan, Director, Global Talent Development, People & Culture Sunwing Travel Group
Vala Afshar, Chief Digital Evangelist, Salesforce
Dr. Chris Mullen, PhD, SPHR, SHRM-SCP, Executive Director, The Workforce Institute, UKG
Business leaders are currently mapping out their futures post-COVID-19 pandemic. Our panel of experts will discuss how to find the best route and vision for your company, and how to achieve buy-in from your leaders on futuristic thinking.

---
Deon Blyan, Director, Global Talent Development, People & Culture, Sunwing Travel Group
Driven to help people thrive in dynamic organizational cultures, Deon spent 17 years in corporate retail operations in roles focused within learning, development and people initiatives. After completing his Masters of Arts in Leadership in 2015, Deon aligned his career focus by officially joining the People & Culture side of business through a relocation from Calgary Alberta to Toronto Ontario. Now within North America's largest vertically integrated travel group, Deon oversees a unique portfolio that brings talent acquisition, training, development and engagement teams under one umbrella within the People & Culture department. With one lens and a global view to a complex and diverse multi-divisional, multi-national company, Deon is responsible for bringing aligned methods of support and a collaborative approach while maintaining divisional uniqueness where necessary.
---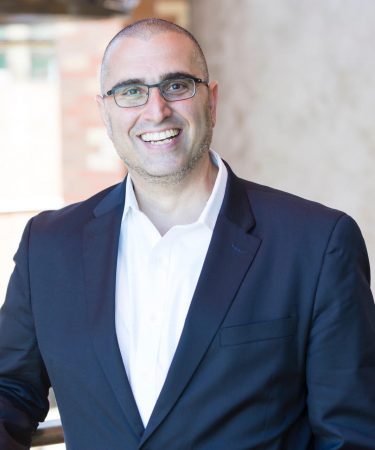 Valar Afshar, Chief Digital Evangelist, Salesforce

Vala Afshar is an award-winning inventor and sought after expert in digital business transformation, digital marketing and emerging technologies like artificial intelligence and virtual reality. In his current role, Vala collaborates with C-suite executives, industry analysts and thought leaders from around the world on opportunities for digital change. His role combines a business perspective with the technologies for gathering, analyzing, and sharing data. Named as the top influencer to CMOs on Twitter by Fortune Magazine, Vala has a significant online and industry presence (his Twitter handle has more than 500K followers). He contributes weekly technology, business and leadership articles to Huffington Post, INC Magazine, and other publications. He also hosts a weekly video show with the top business executives in the world covering the topics of digital marketing, information technology, and the changing role of CIOs, CMOs and CDOs.
---
Dr. Chris Mullen, PhD, SPHR, SHRM-SCP
Dr. Chris Mullen, PhD, SPHR, SHRM-SCP is the executive director of The Workforce Institute at UKG, the leading workplace think tank focused on the frontline employee experience. In his role, Dr. Mullen leads the institute's education and research initiatives, which focus on empowering organizations with meaningful strategies to improve employee engagement by delivering a modern work experience. His 15-year career as an HR practitioner and leader shaped his Ph.D. work in work-life negotiation.
A sought-after speaker, thought leader, and executive coach, Dr. Mullen routinely speaks about the often overlooked challenges faced by employees who must be present to perform their job and the strategic value of empowering this segment of the workforce. His insights have been featured in publications including Harvard Business Review, Forbes, The Wall Street Journal, HR Magazine, and NBC News. Dr. Mullen resides in Colorado with his wife, three daughters, and son. He is an avid amateur mountaineer.
From the Bookstore