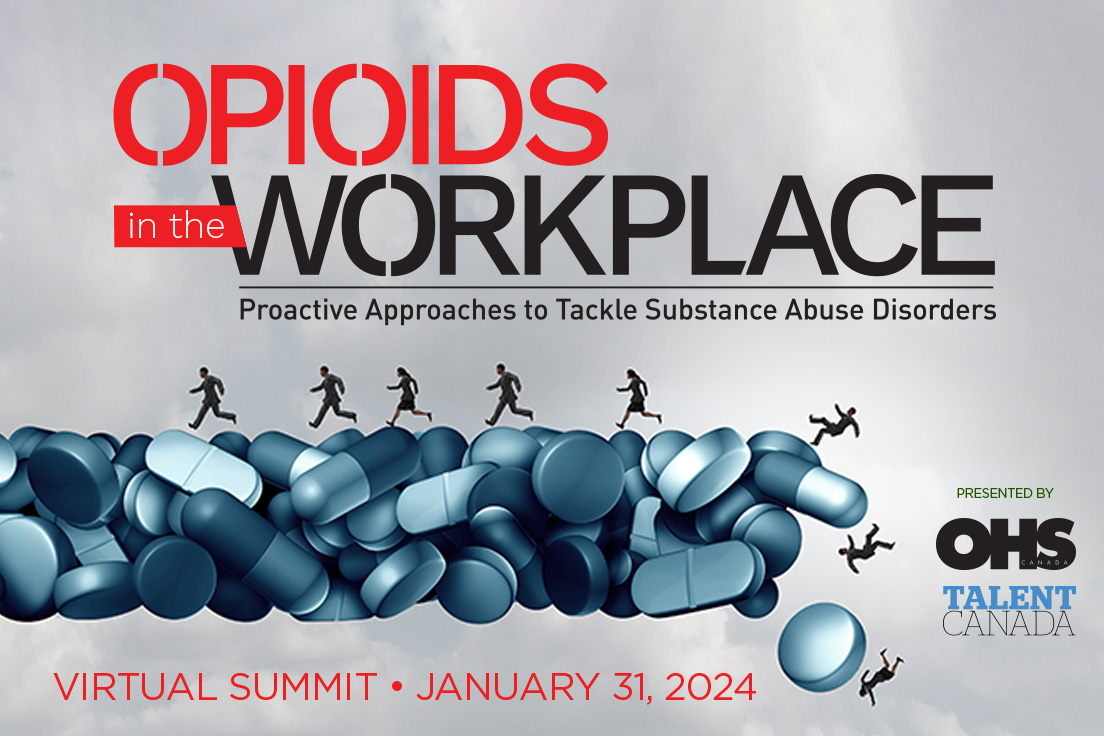 Opioids are having a devastating impact on communities, and workplaces often find themselves on the front lines of substance abuse disorders.
With this in mind, Talent Canada is partnering with OHS Canada to present a special virtual event on Opioids in the Workplace on Jan. 31, 2024.
As the country grapples with the opioid crisis, it is critical for business leaders, safety professionals, and HR teams to be equipped with knowledge, strategies, and proactive approaches to navigate this complex issue. This virtual half-day session will bring thought leaders from across the country together to discuss the issue in-depth and provide practical solutions.
Call for speakers
We're looking for speakers to join our panel to discuss this issue in-depth. If you're interested in speaking at Opioids in the Workplace, contact senior editor Todd Humber at thumber@annexbusinessmedia.com.
Interested in attending? Secure your free spot
Attendees will gain insights from top experts in the field, providing them with actionable strategies to ensure a safer and more supportive workplace.
Registration is free, and you can secure your free spot at https://www.talentcanada.ca/virtual-events/opioids-in-the-workplace/.
Sponsorship information
If you're interested in sponsoring this event, contact brand sales manager Silvana Maiolo at smaiolo@annexbusinessmedia.com or 416-722-8403.
---
Print this page